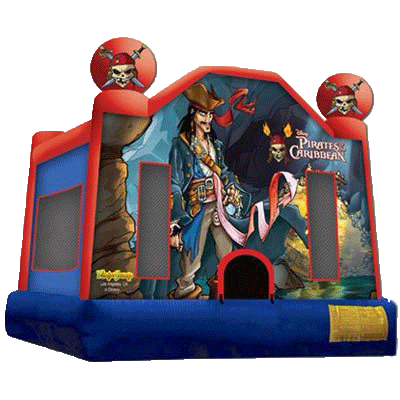 Pirates Of The Caribbean Bouncer
Are you ready to walk the plank?

Leap Joy Inflatables has a Pirates of the Caribbean Jumper that will entertain all your guests. Disney's Pirates of the Carribean bouncer will be the best addition to your next birthday party or event. WE GLADLY OFFER ALL WEEKEND RENATLS AT NO ADDITIONAL COST TO YOU!